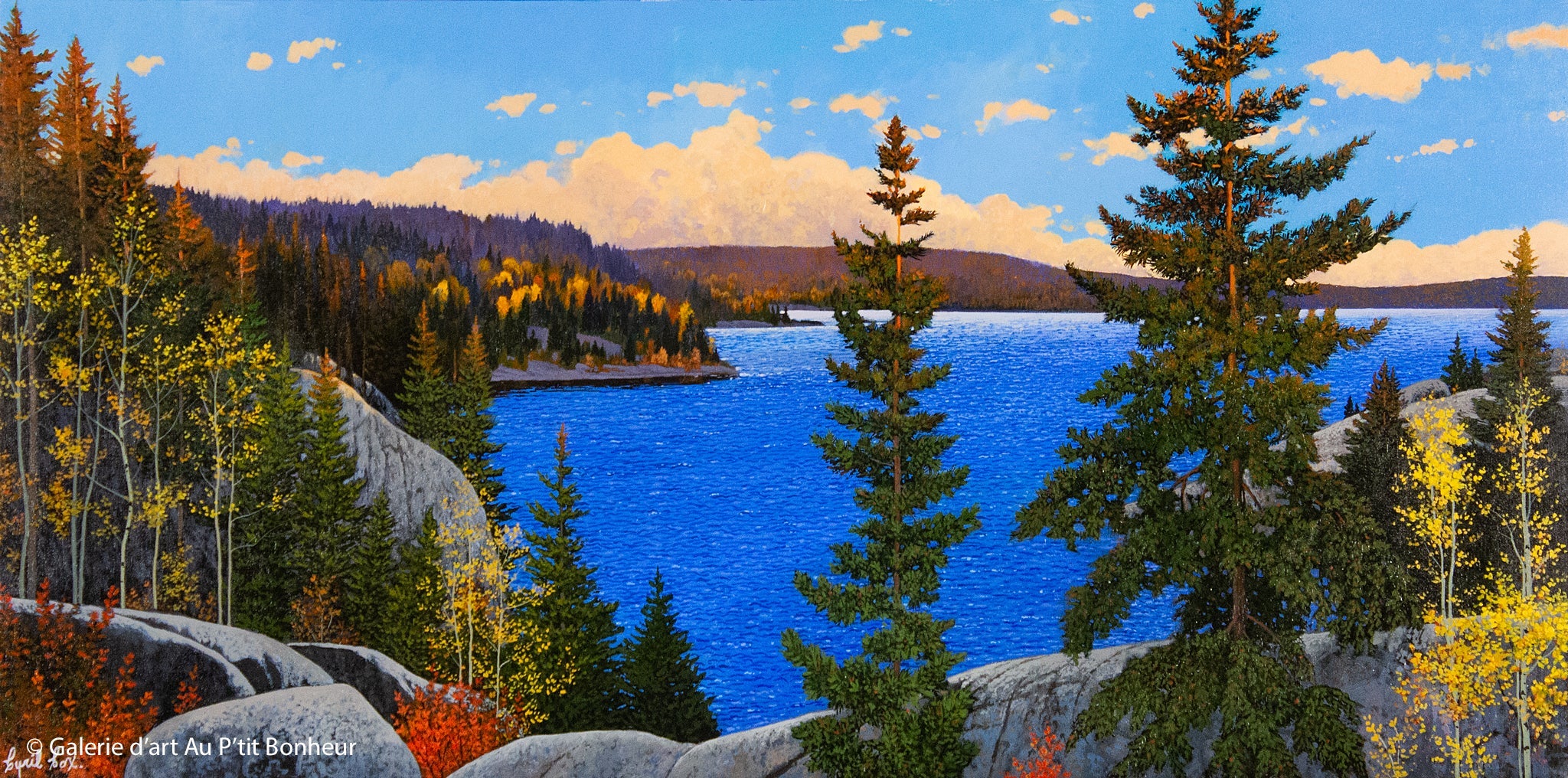 Would you like to receive news from Cyril Cox by email?
Cyril Cox paints works characterized by a vibrant use of color and a great mastery of light, usually in oil on canvas. Originally from Toronto, he appreciates nature and wildlife, and pays homage to them with realism and passion.
---
His date and place of birth
Cyril Cox was born in 1958 in Toronto, Ontario.

His education, his career
Cyril showed an early interest in nature and wildlife. At the age of 14, his artistic talents are already manifesting themselves. Through his art, he finds a way not only to capture his intimate relationship with nature, but also to instill a comparable intimacy in the viewer of his works. This is how his career began.

Mainly self-taught, Cyril briefly studied graphic design and illustration, before returning to oil painting. His career as a painter was officially launched in 1989, when he won the coveted "Best of Show" award at the National Chrysler Wildlife Competition. Numerous awards and recognitions followed. In 1998, the artist finally realized his dream of devoting himself full time to his art.


His work, his art
Cyril Cox is best known for his paintings of landscapes, trees and rivers. Dramatic lighting is essential for him, because he believes that nothing can create an emotion or a feeling in a work like a certain quality of light. Also, in each of his paintings, the artist exploits, thanks to his deep understanding of light, the relationship of the latter with the surrounding landscape. He paints with such precision that you can almost smell the fresh air in every scene.

You can often find Cyril, camera slung over his shoulder, looking for new subjects. Whether it is a landscape, a portrait or an animal work, Cyril paints in the hope of communicating his own thoughts, emotions and passions. In doing so, he ensures that the viewer's interpretation is equally moving.

A master of light, Cyril's style and versatility showcase the simple beauty that surrounds us. Through his works, one cannot help but recognize and appreciate the treasures that surround us, too often taken for granted. In Cyril's eyes, this is the true measure of his success.
Cyril Cox has been represented by the Au P'tit Bonheur Art Gallery since November 2021, exclusively for Quebec.