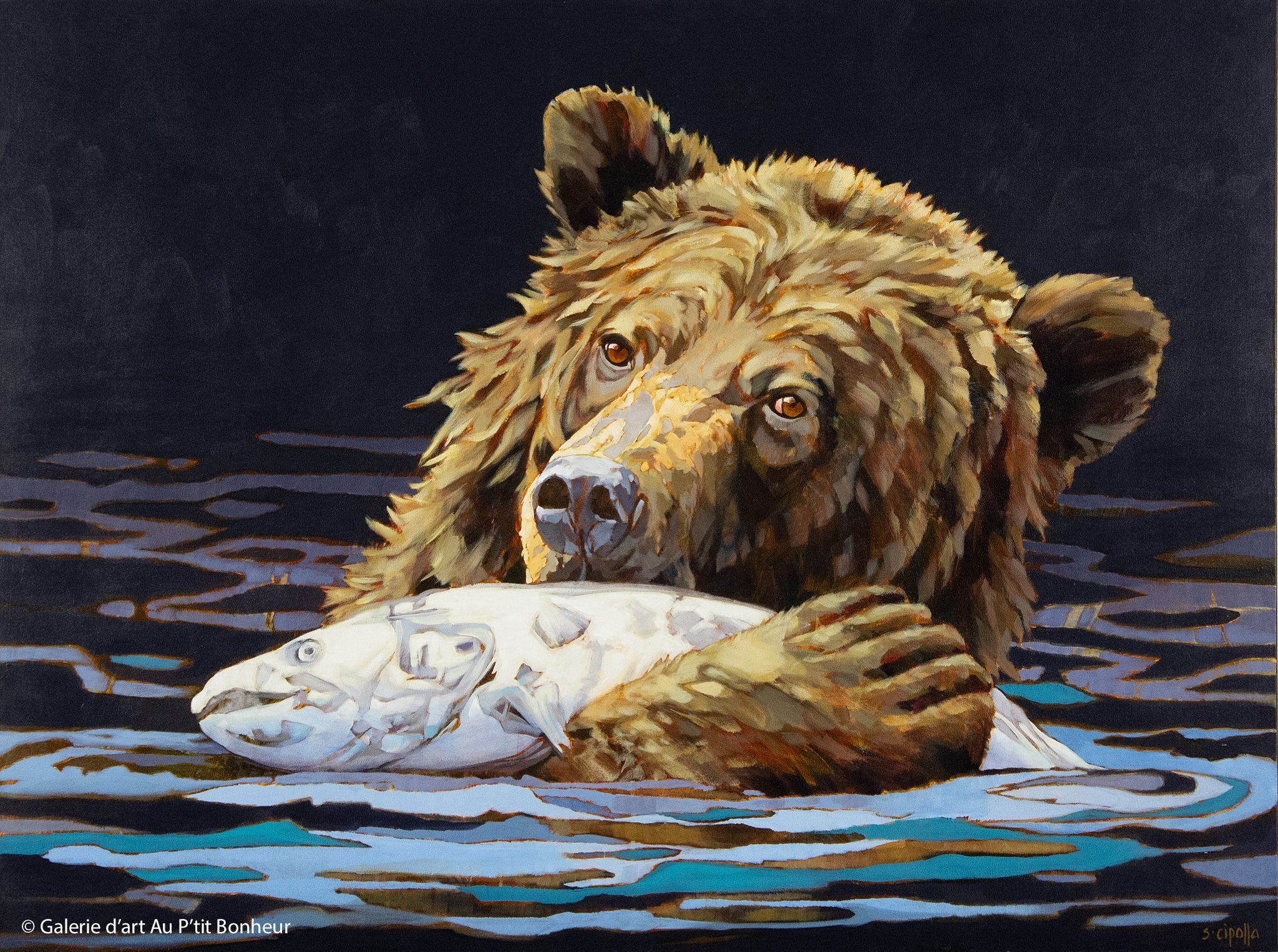 Would you like to receive news from Susie Cipolla by email?
Susie Cipolla lives in Pemberton, British Columbia. Passionate about acrylic painting, this painter has an excellent sense of composition, which is reflected in her many and varied themes.


---
Susie Cipolla - Talent & determination
His date and place of birth
Susie Cipolla was born in Vancouver in 1958. She has always resided in an area of ​​British Columbia known as the "Sea-to-Sky Corridor"; after years in Whistler, she now lives on a large property north of Pemberton.
His education, his career
A graduate in physiotherapy, Susie first made a career as a physiotherapist. A dynamic businesswoman, she founded and directed a group of physiotherapy clinics. The year 2009 marks a great turning point in his life; she took part in a first workshop with the painter Brian Atyeo and discovered a real passion for painting. The same year, she left the field of health to devote herself full-time to her artistic research, an approach that she pursued rigorously for the next 6 years. Training workshops and decisive meetings will follow one another for her; Robert Genn, Mike Svob and David Langevin , to name a few, are among the artists who have marked him with their talent and generosity.
Today, Susie exhibits across Canada in galleries in British Columbia, Alberta and Quebec.
A signatory member of the Federation of Canadian Artists since 2006, she is very involved in the artistic community of the West. Eager to "pay it forward", she is one of the founders of the "Whistler Out of Bounds Artist Group" and makes her vast studio available to her artist friends for training sessions.

His work, his art
While Susie Cipolla's favorite medium is unquestionably acrylic, her themes are many and varied. Indeed, the artist likes to represent a multitude of subjects; wild animals and landscapes of the Pacific Northwest, boats, sailboats and kayaks, old buildings and farm animals, trucks, cars and bicycles, everything is a source of delight for this artist endowed with a sense of composition and color blameless. Keeping an eye open and taking an eternally fresh look at what surrounds her, such is the leitmotif of this artist who never ceases to surprise.

Susie Cipolla is represented by the Au P'tit Bonheur Art Gallery since May 2016, exclusively for Eastern Canada.