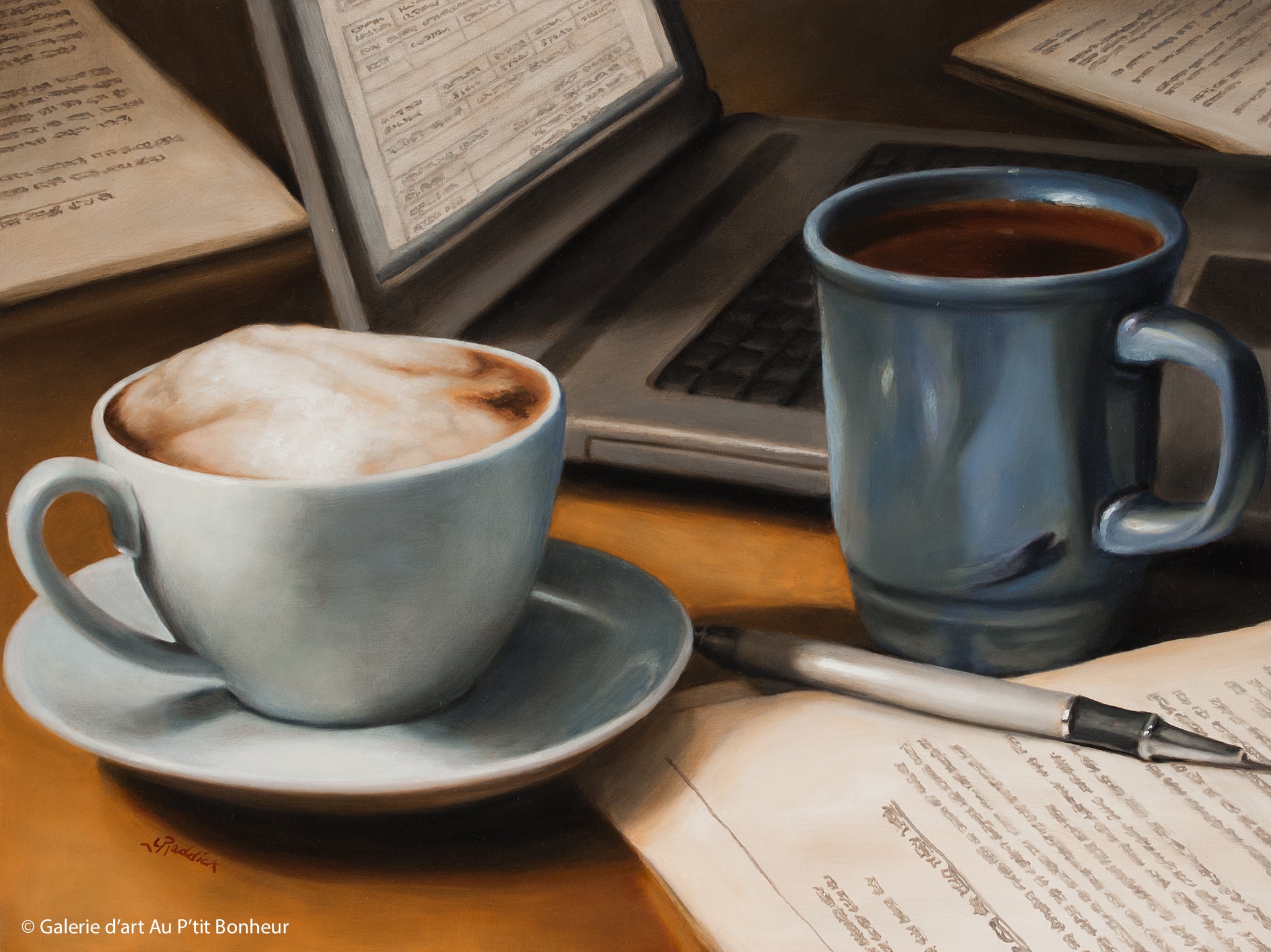 Would you like to receive Yvonne Reddick's news by email?
Yvonne Reddick lives in Kamloops, British Columbia. His compositions are harmonious alliances of sobriety and richness. Through her still lifes, she creates soft and cozy atmospheres. From its play of shadows and dramatic light emanate an impression of warm intimacy.


---
Yvonne Reddick - In complete privacy
His date and place of birth
Yvonne Reddick was born in 1958 in Prince Edward County, a scenic region in Eastern Ontario. In 1986, she moved to Kamloops, British Columbia, where she still lives.
His education, his career
After completing studies in education, Yvonne Reddick taught for a few years before painting imposed itself on her, during a trip. Indeed, it was during a stay in Italy that the artist, overwhelmed by the beauty of the works of the great masters of the Renaissance and the Baroque period, decided to devote herself to painting.
In 2003, following a solitary pictorial research, Yvonne met the painter David Langevin, who served as her guide to mastering her art. This period of study will bear fruit; through her talent and hard work, she quickly made a name for herself in the British Columbia artistic community. In 2006, she decided to take the plunge into the full-time practice of her art. Since then, his work has enjoyed great success throughout the country.
His work, his art
Yvonne Reddick's compositions are harmonious alliances of sobriety and richness. Through her favorite subjects, still lifes, she creates soft and cozy atmospheres.

Thanks to her skilful palette dominated by warm colors, she gives life to fruits and everyday objects. His great mastery allows him to create luminous, fundamentally sensual paintings where balance transcends. To do this, she uses one of the techniques used by the great European masters, glazing, to harmonize the colors and give them more brilliance. As such, earth tones and ocher yellow are the dominant hues of this work under the sign of serenity, conviviality and the sweetness of the home.

Under his delicate brush, pears, pomegranates and other gourmet roundness display a warm abundance. The cup of coffee or the morning newspaper take on an unexpected dimension under the effect of the particular colors and luminescence that emerge. His refined compositions and his way of representing reality, often in close-up, contribute to making his paintings more alive than life.

The artist approaches the nature of things as if time stopped, stood still for a pause. There is in Reddick's painting an extraordinary capacity to contemplate the world and to render by this apparent immobility all the life which animates it. His work is a tribute, an offering to life, an indelible mark in the passing of time.
Yvonne Reddick has been represented by the Au P'tit Bonheur Art Gallery since 2010, exclusively for Eastern Canada.